Technology
Live summer to the fullest - how disconnecting with a dumb phone can help you make memories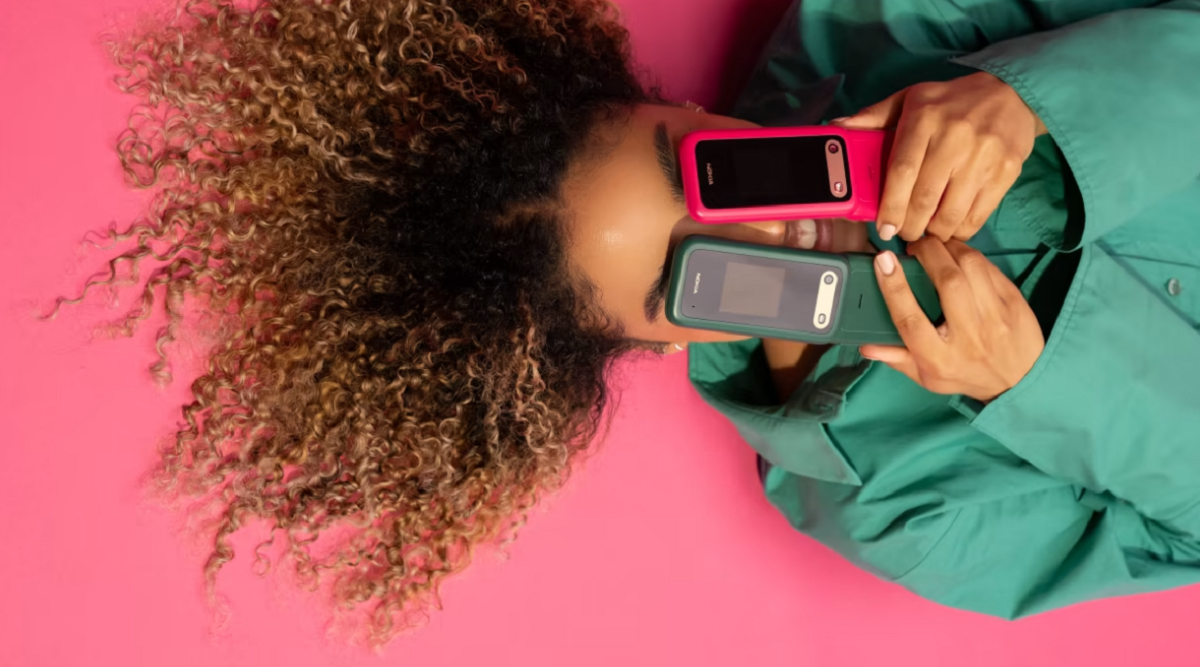 Fancy a dumb phone to see you through festival season?
It's fair to say dumb phones are having a moment. In addition to those looking for a digital detox, flip phones are the perfect sidekick for creating memories across the festival season. Here's why:
Fact 1: They're festival-ready
Let's start with the design – its tough and much-loved clamshell exterior can withstand drops and knocks. And it's light, so it doesn't feel like a heavy burden in your day bag. There's no time for scrolling – just basic calls and texts meaning you can live in the moment.
Fact 2: They have a huge battery life
The battery – it's what our dumb phones are famous for, and our flip phones are no exception. Go for days and days without charging, and even longer when kept in stand-by mode. So, you can forget about panic-charging this summer.
Fact 3: It's a conversation starter
When Sammy Palazzolo goes out, people constantly ask her to see her flip phone and she often obliges, flipping it open and handing it out. Sammy recently used her Nokia flip phone at Coachella and found it was an instant conversation starter.
Fact 4: No camera filters needed
Beautifully detailed photos have their place, but trying to achieve photographic perfection is a sure-fire way to take you out of the moment. Instead, take retro style snaps with the lo-fi camera and showcase those nostalgic vibes. Besides, it's the memory that really matters.

Fact 5: They're fantastically affordable
Its small price tag means you can get your festival-ready flip phone without breaking the bank – welcome news after shelling out for those festival tickets. And if you do happen to break or lose it, you won't need to worry about a costly replacement.
Fact 6: They just look fun
If you're tired of taking your phone too seriously, we've got good news. The latest Nokia 2660 Flip comes in two brand-new colors: Pop Pink and Lush Green. Whichever one is right for you, it's sure to turn some heads.