Technology
Nokia G42 5G: The story behind the affordable, repairable 5G smartphone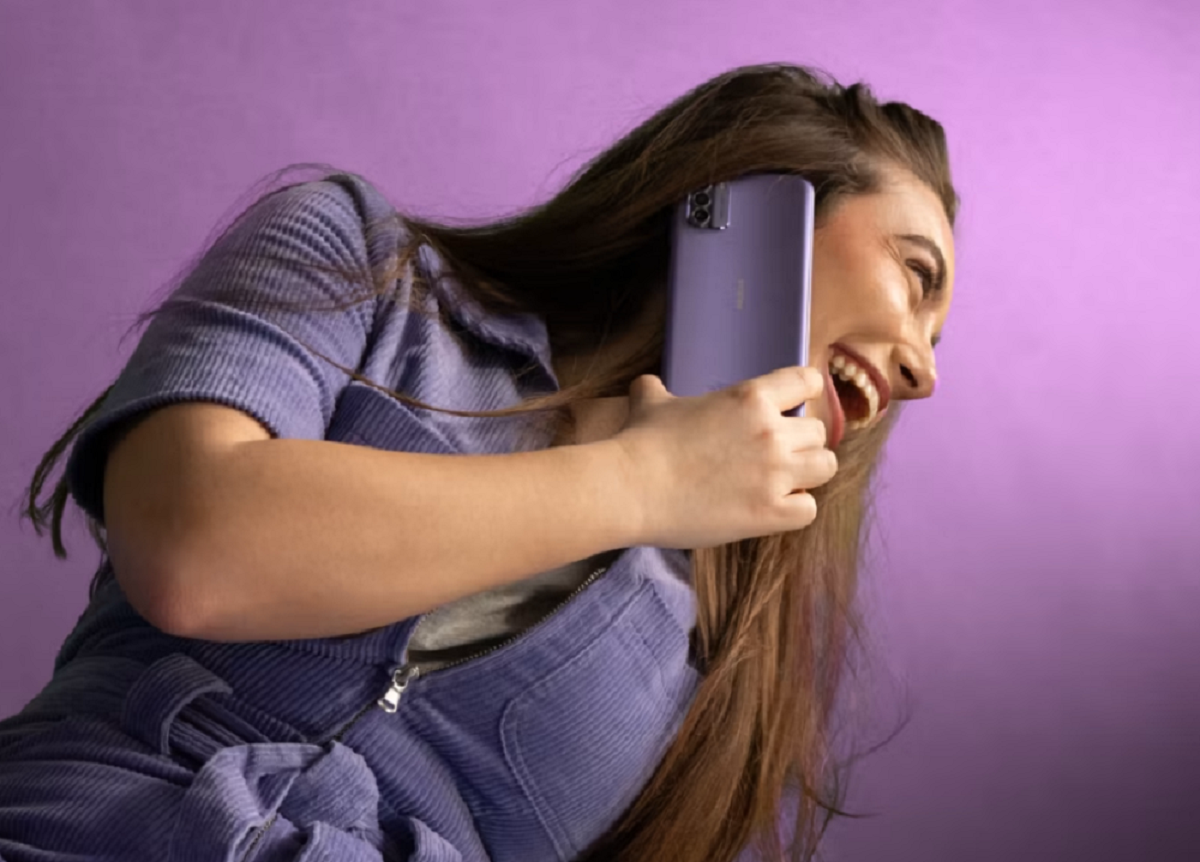 Our latest smartphone combines 5G connectivity, DIY repairability and affordability – but what led us here?
The last few months have marked an important set of steps for Nokia phones and our sustainability journey. Back at Mobile World Congress in February, we announced the Nokia G22, our first consumer repairable phone, that lets you replace the battery, screen, back cover and even the charging port. One of the questions we were asked most frequently by media and customers alike was "Is this a one off? Or will you be building repairability into your portfolio in a bigger way?"
Jump forward four months, and the answer is as plain as day.
With the launch of the Nokia G42 5G, we're able to start showcasing just how important a pillar repairability really is to our overall sustainability plan. But it's when repairability goes hand in hand with durability and affordability that great things really start to happen. That's why we've placed greater focus on these key areas so far this year. Take a look at the most recent devices in the Nokia phones range and you'll find these things taking centre stage.
1. Affordability
We've been continuing to champion affordability across numerous fronts, but the one we'll call out here builds on a trend that's playing out everywhere right now: classic flip phones are having a Renaissance. Lots of people are activating Flip Mode, with some getting them as a form of affordable digital detox, and others approaching summer and festival season with a device they know is durable, light, inexpensive and with a battery that lasts for days. The Nokia 2660 Flip with its bold colors has been leading the charge here and is popping up all over the place.
2. Repairability
The Nokia G22 has gone from strength to strength since its unveiling at MWC. The idea of a smartphone that you can repair at home has clearly struck a chord with people. The message is clear: there smartphone users out there who value repairability as much as we do, and rank it with similar importance to more traditional features. And, because replacing smartphones frequently costs more money and more of the Earth's resources, keeping a phone in use for longer is a win-win for the owner and the environment.
3. Durability
Durability has always been at the heart of a Nokia phone. Our recent launch of the Nokia XR21 was a continuation of our commitment to durability and the concept of devices that can be life-proof. With high testing and durability standards, rounded out by beautiful design and features, it really is the smartphone version of the classic indestructible Nokia phones like Nokia 3310.
"But making an affordable, durable and repairable 5G smartphone isn't possible."
— Everyone else
"Hold my replaceable battery."
— Nokia phones
Nokia G42 5G brings it all together
It shouldn't come as a surprise to see these same areas coming to the fore with our latest device, the Nokia G42 5G.
Affordability is crucial, even when the world isn't facing tough economic challenges, but now more so than ever. Nokia G42 5G has launched with one of our lowest 5G¹ prices. So, not only is it our first DIY repairable 5G¹ device, it brings repairable 5G¹ to a previously unheard-of price tier.
The camera benefits from the algorithms and modes the team has developed for our higher tier devices like the Nokia X30 5G. The 50 MP camera and supporting lenses work with some of our smartest imaging AI to capture clear shots, even in tougher conditions. Supporting the classic Portrait mode and the latest iteration of Night Mode, users will have access to Auto HDR for greater color balance, Tripod Mode for when extra exposure is needed, and Flash Shot to quickly capture clear images in moving scenarios.
On the durability front, we took note that broken screens are reported as one of the leading reasons for needing to repair a phone. So, we've built on our already rigorous testing by more than doubling the number of drop tests we carry out, examining more angles than ever before. We've also added compression testing to simulate another of the top reasons for cracked screens, when the device is accidentally sat on, particularly when in something like a back pocket.
Nokia G42 5G is a sustainability milestone, but the journey continues
Where the Nokia G22 showed that DIY repairability could be made affordable, Nokia G42 5G takes the important step of bringing this to 5G¹ capable devices. The truth is, smartphone users shouldn't feel they have to choose between a 5G¹ phone that takes great pictures and a phone that can be fixed at home. It's the devices that enhance our lives on a daily basis that we want to keep in use for as long as possible. In achieving this, Nokia G42 5G marks the culmination of our sustainability journey so far – and the beginning of what's to come next.