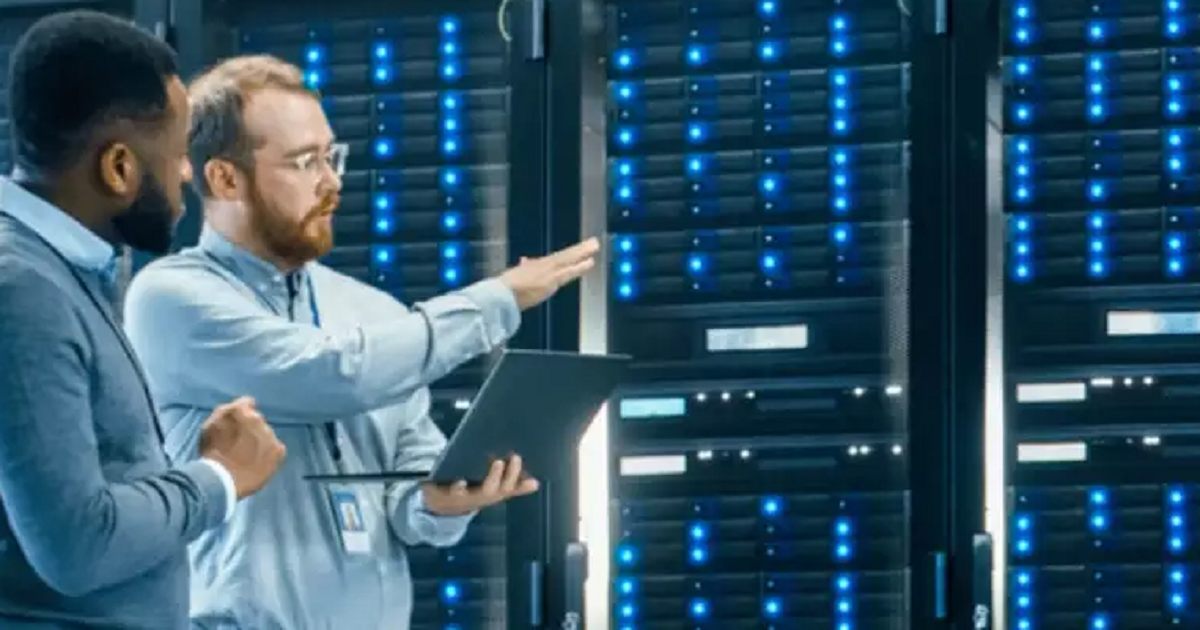 The conversations I have with customers about the move to a cloud-native core often gets into the weeds around implementation; in my last post, for instance, I mapped-out a cloud-native journey where core network functions have the ability to run within any cloud-based environment, whether using well-known virtual machines (VMs) or containers. These are great discussions to have, but what I want to do in this post is step back a bit. The definition of cloud-native is very broad these days, but for me it is about embracing the world of software. I feel it's worth reflecting on why this is so important to how communications service providers (CSPs) and enterprises need to evolve.
vr
Let me start with enterprises. 'Digital transformation' is probably the biggest trend in their world, and even asset-intensive verticals that have traditionally been more grounded in non-digital technologies are embracing it. Industry 4.0, as it is sometimes called, is leveraging industrial internet of things (IoT), artificial intelligence (AI), machine learning and edge computing to create a new software-driven industrial model. In retail, finance and entertainment, the move to digital happened over a decade ago, but it too is intensifying, especially so with the covid-19 pandemic.
In all cases, connectivity networks are the essential glue that is making this possible. As networks strain under the accelerating load, it seems that — unlike 4G — 5G is going to hit the ground running. Once people are further educated on the many benefits that 5G will bring, demand will occur. This demand will drive speedy adoption and will open up new opportunities. Opportunities that will herald new markets and new customers with support for everything from extensive IoT sensor networks, to edge computing services in support of industrial automation and remote operations.
tablet
But, just as in every other part of our lives these days, this isn't going to be more of the same. Let's look at CSPs. They will not be the sole deliverers of these digital services; there are new players emerging every week. CSPs have some essential non-digital pieces, such as spectrum licenses and fiber in the ground, but that doesn't ensure success. For instance, governments are opening up new unlicensed and shared spectrum for the use of private industry, and cloud and co-location providers are positioning themselves aggressively in the edge computing market and building their own backbone networks.
This isn't a new thing, of course. CSPs have been dealing with over-the-top service providers for more than a decade. However, as connectivity becomes more virtual, opportunities will open up at various layers of the stack for further disintermediation. The good news is that the entire digital pie is growing rapidly and this isn't a zero-sum game. There is more than enough for everyone. But there are certain rules in this game that favor some players over others.
Be bold. CSPs are generally risk averse and for very good reasons, given that they run one of the most essential pieces of infrastructure on the planet: the connectivity layer. But they need to get outside their comfort zone and look to diversify their business and tap into new services. To do this will require embracing new technology within their core network. It will need new skills and new processes — increased automation on one level, but more creativity and agility on another.
factory
Customer-focused. CSPs have been operating core networks where mostly one-size fits all. Things are changing. It's all about personalization, with flexibility being the key to unlock it. There is a whole class of companies that have built their businesses around giving customers a personalized experience leveraging the malleability of software and using data, AI and automation. Now many other companies are trying to follow suit or risk disappearing. But while almost all enterprises are transforming in this way, not all will build their own digital platforms. CSPs have the opportunity to provide every company with a digital platform that helps them to do this faster, more efficiently and with greater reach and coverage. And they will be able to do this from a universal adaptive core. Universal in the sense of any access connectivity that includes both mobile and fixed. And adaptive, in the sense of meeting varying requirements and demand.
Diversify. In times of rapid shifts in the environment, diversity is an important strategy for achieving resilience. As companies digitally transform themselves, there are many new customers, small and large, that a CSP can address with its universal adaptive and cloud-native core. Don't imagine that you can pick the winners and don't rely on history to guide you. Embrace openness, worry less about short-term ROI and look at the long game. Whoever wins in the free-for-all that is currently happening, one thing is certain: they will need ultimate flexibility from their core network to anchor oodles of dynamic, ubiquitous connectivity. Be the one that provides this platform to them from the get-go.
A cloud-native core network will enable a CSP to be able to live by these principles. And, as I discussed in my first blog, even if it isn't really necessary for 4G and 5G NSA networks, adopt it anyway. Your organization needs to move up a learning curve and the longer you wait to go cloud-native, the steeper that curve gets. The next releases of 5G (r.16 and r.17) will introduce many new capabilities that you will have to absorb. Limiting the number of things that you have to do at the same time will reduce your risk.